D.C. Bar Communities Announce Inaugural Trailblazer Award Recipients
June 08, 2022
To commemorate the D.C. Bar's 50th anniversary, the D.C. Bar Communities Office will be honoring six outstanding Communities members with its inaugural Trailblazer Awards, recognizing their leadership in their respective practice areas, excellence in their professional and personal lives, and dedication to the mission of the D.C. Bar.
The honorees will be recognized at the D.C. Bar Celebration of Leadership on June 23 at the Renaissance Washington, DC Downtown Hotel.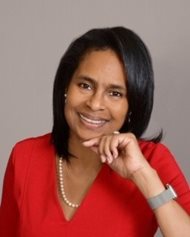 De'Ana H. Dow
Corporation, Finance and Securities Law Community
De'Ana H. Dow, partner and general counsel at Capitol Counsel, LLP, is considered a nationally respected expert on energy markets and financial services issues. Previously Dow served as managing director for government affairs at CME Group, the world's largest derivatives exchange, where she managed the organization's efforts related to the Dodd–Frank financial regulatory reform bill. She was also senior vice president and chief legislative counsel for New York Mercantile Exchange, where she successfully guided the company through a complex legislative agenda involving the energy futures market.
Link to full article: https://www.dcbar.org/News-Events/News/D-C-Bar-Communities-Announce-Inaugural-Trailblazer