Washington DC's 500 Most Influential People
Here's our list of the experts and advocates, outside the government, who are playing big roles in Washington's policy debates.
WRITTEN BY WASHINGTONIAN STAFF | PUBLISHED ON MAY 3, 2022
For a long time, people have moved to Washington to change the world. Now more than ever, young people are eager to see improvements to our country, our climate, and our justice system. Unfortunately, polls have shown that many of those young advocates have little desire to serve in elected office. Well, there's good news for them (and us): The nation's capital is full of people who aren't elected but who shape the laws that govern the country and ultimately affect the course of history. What follows is a list of 500 of those stalwarts.
This year, we expanded the roster from 250. We sought out smart, innovative people who care about issues and spend a lot of time thinking about them. They have deep subject-matter expertise and significant understanding of how DC works, with the goal of getting action. They comprehend policy's nuances and complexities. And yes, they're all wonks in one way or another.
Most are not boldface names. They work on matters many of us don't follow daily—from making government run better to civil-rights reform. We've chosen people across the ideological spectrum, avoiding big-name "hired guns" whose influence often derives from their communication skills and network. We also didn't include elected officials and Hill or administration staff—the "influencees," so to speak.
Some names or companies may strike you as having a harmful effect. We're not passing judgment on whether every person's influence is for the greater good. We want to showcase those who wield it.
We tried to select policy areas that we felt the administration and the country are currently focusing on. For instance, we added two new categories: voting rights and trade policy. That gave us the chance to highlight people like CrowdStrike's Dmitri Alperovitch, who's bringing his global experience in security issues to a new policy think tank, and the National Urban League's Joi O. Chaney, who's leveraging her political expertise in the push for voting-rights protection.
Many of our choices have indeed served government in some capacity, like AEI's Scott Gottlieb and Google's Camille Stewart. We believe that the people we've included in this arena possess special insight into how to get an issue elevated. We also think some of the names here are likely to land in government in the future, either because of their ambition to serve or because they'll be tapped for their expertise.
Every one of the influencers shares a drive to understand a policy issue and propel it forward. DC has always been a city of thinkers—we believe that's a key attribute in making it such a special place.
Tech & Telecom
Beltway insiders helping Big Tech and telecommunications advance their issues on Capitol Hill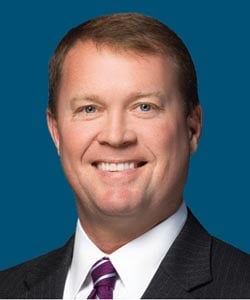 Mac Campbell
Capitol Counsel
Partner
A former Democratic Senate Finance Committee staffer, Campbell was tapped to lobby for Blue Origin—Jeff Bezos's space company—on tax provisions that were considered in the reconciliation package.
Link to full article: https://www.washingtonian.com/2022/05/03/washington-dcs-500-most-influential-people/#Antitrust